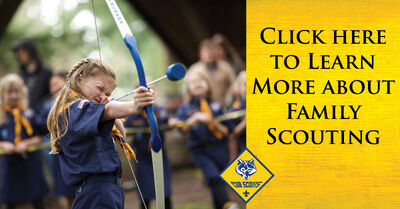 Cub Scouting is fun for the whole family.  In Scouting, boys and girls start with their best right now selves and grow into their very best future selves. It's fun, hands-on learning and achievement that puts kids in the middle of the action and prepares them for today – and for life.
BSA Mission
[
]
The mission of the Boy Scouts of America is to prepare young people to make ethical and moral choices over their lifetimes by instilling in them the values of the Scout Oath and Law.
There are four aims of Scouting: citizenship, character, personal fitness, and leadership.
Sample Cub Scout Activities
[
]
This list is just but a sample of the many activities Cub Scouts participate in.
STEM Activities : Science, Technology, Engineering, & Mathematics demonstrations-
Annual Pinewood Derby - Design, build and race a sports car from a simple block of wood.
Local Nature Hikes - Outdoor adventures close to home
Family Camping - learn basic camping skills
Cooking Demonstrations - learn to prepare and eat good food.
Basic Rocketry - learn to build and launch easy to make rocket kits