Welcome to the ScoutHut Wiki!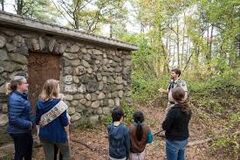 ScoutHut Wiki is a Digital Almanac of wholesome family recreational activities. It is not affiliated with any single organization. This Wikia Project is a collaborative community website that anyone, including you, can build and expand. Wikis like this one depend on readers getting involved and adding content. Click the "ADD NEW PAGE" or "EDIT" button at the top of any page to get started!
Important articles
[
]
See Also:
ScoutHut Wiki is NOT affiliated with BSA, WOSM, thier charter partners, or any other scouting organization. ScoutHut is a collective effort of Friends of Scouting who wish to share the good news of how the scouting program, created in 1907 by Sir Robert Baden-Powell, can today benefit your family, your community, and your world.
Our Mission: ScoutHut Wiki is an open forum for sharing wholesome recreational opportunities that foster character development for young families regardless of race, creed, ethnicity, income ability, special needs, talents or childhood interests.