3x BSA Camps, 3x Local Facilities, 3x Local Groups -->

Astronomy is a natural science that studies celestial objects and phenomena. It uses mathematics, physics, and chemistry in order to explain their origin and evolution. Objects of interest include planets, moons, stars, nebulae, galaxies, and comets.
Amateur Astronomers play an active role in this science. This is especially true for the discovery and observation of transient events. Amateur astronomers have helped with many important discoveries, such as finding new comets.
There are many fun-filled educational adventure opportunities available for families and local youth groups in Southern Utah Astronomy.
.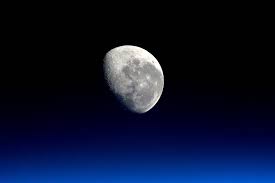 Many local Scout Groups frequently take youth-led monthly wilderness outings which include great opportunities for amateur astronomy. This includes activities that promote positive leadership, service, personal management and character traits.
The best part of Astronomy is being out in the dark open wilderness, far away from city light pollution and when you look up at the sky - know what highlights to look for. Even with just a basic set of binoculars you can easily find some very unique secrets hiding in the sky.
Other scouting resources for Astronomy include the following:
Astronomy Merit Badge - The BSA Merit badge program has many useful suggestions for discovery learning activities include observation activities, personal study assignments, field trips, meeting with experienced mentors, etc in a safe environment. Many scout units are able to network with existing local resources.
Astronomy NOVA Award - Out of this World - STEM group activities for younger Cub Scouts.
Astronomy Rugged-O : A popular scouting activity that involves camping overnight directly under the stars (without a tent!) Being away from light sources this creates an optimum stargazing wilderness experience.
Boy Scouts of America units sponsor a number scout camps in the area that include facilities to support Astronomy and other great outdoor activities. Many are open to the public during the year (conditions permitting) at a very low rates.
BeAScout.org - Find a Scout Pack, Troop or Crew near you.
Astronomy for Scout Groups - ScoutingMagazine.org Special Feature: Cultivate a lifelong interest in the sky and in science by using these tips for viewing the starry sky with your Scouts and Venturers.
.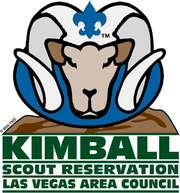 Located at the base of Mt. Potosi, about 35 minutes southwest of Las Vegas and 15 to 20 degrees cooler, beautiful Kimball Scout Reservation is an ideal place for Scouts looking for adventure and advancement.  Taking a step back into history, Kimball has been renovated to resemble an old mining town.  The adventure begins with over 20 merit badges to choose from, and advancement programs designed to get your younger Scouts to their First Class Rank.
Scouts can earn one or more of the hiking segments by taking many different mountain hikes that lead to spectacular views of the Las Vegas Valley, including an unforgettable night hike that overlooks the light filled valley.
Note: Access to the LVAS Observatory on the Kimball Scout Reservation is limited to active LVAS members. Use of the site must be coordinated with the LVAS Officers and the LVAC of the Boy Scouts.
LVAS Observers Challenge - The purpose of the Observer's Challenge is to encourage the pursuit of visual observing. It's open to everyone that's interested, and if you're able to contribute notes, and/or drawings, we'll be happy to include them in our monthly summary. We also accept digital imaging. Visual astronomy depends on what's seen through the eyepiece. Not only does it satisfy an innate curiosity, but it allows the visual observer to discover the beauty and the wonderment of the night sky. Before photography, all observations depended on what the astronomer saw in the eyepiece, and how they recorded their observations. This was done through notes and drawings, and that's the tradition we're stressing in the Observers Challenge.
Local Programs

[

]
Local community Astronomy programs include the following:
.
Community Groups & Forums

[

]
.
St. George Astronomy Group - SGAG represents the greater St. George area as far distant as Kanab and north of Cedar City. We are cooperating and working with the Southern Utah Space Foundation and the Colorado Plateau Dark Skies Cooperative (a unit of the International Dark-Skies Association). We have worked with Quail Creek/Gunlock State Park, City of Ivins, St. George Children's Museum, Zion National Park, Cedar Breaks National Monument, Grand-Canyon Parashant National Monument, Springdale City, Toquerville City, Conserve SW Utah, and the city of St. George as well as Church groups, Cub/ Boy Scouts, Girl Scouts, Brave Youth Camp, JROTC and various schools. We are members of the Astronomical League, and the Night Sky Network.
Southwest Astronomy Festival (Sept) - Fun for the whole family, with lots of kid-friendly activities! Climb into SUU's Planetarium, build your own constellations, and make a Weird Worlds model. After the indoor festivities, we'll look through telescopes at the real stars.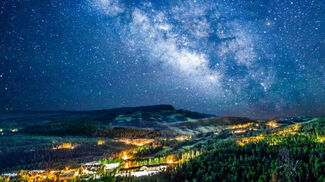 Cedar Breaks Star Parties - Saturdays in the Summer: Nestled on the edge of the Markagunt Plateau, this giant amphitheater (over 2,500 feet deep and more than three miles across) is breathtaking during the day, but wait until you see it at night. Just 25 minutes east of Cedar City, Cedar Breaks National Monument towers above 10,000 feet and the higher altitude allows for unbelievably clear views of the night sky.
Officially designated an International Dark Sky Park in 2017, Cedar Breaks National Monument is situated in one of the largest regions of remaining natural darkness in the lower 48 U.S. states.
To celebrate the night sky, Cedar Breaks hosts a series of Star Parties at Point Supreme Saturday nights beginning in July and running through Labor Day weekend. Star Parties are free and include constellation tours, unbeatable views through the park's telescopes and on occasion, amazing moments like the Perseid meteor shower.
.
CSN Planetarium is Southern Nevada's only public planetarium, where the stars are literally the stars of the show. Our 66-seat theater features an Evans & Sutherland Digistar 5 high definition hemispheric video projection system. Located on the Cheyenne Campus of the College of Southern Nevada.
Planetarium Field Trips: We aim to provide a cost-effective, high-quality educational and entertaining experience for your public school, private school, home school collective, or other private group. As Southern Nevada's only public planetarium, we are able to guide your group on a one-of-a-kind journey through many scientific disciplines.
CSN Observatory - Main Campus - College of Southern Nevada.
.
Ashcroft Observatory, supported by Southern Utah University, is open every Monday night to all those interested in learning about constellations or viewing distant parts of the galaxy. Interested parties should plan on arriving at the observatory just as the sun sets.
Ashcroft Observatory on Facebook - Latest observatory news.
.
[

]
Navajo Lake in Dixie National Forest - rests on a bed of limestone and drains through underground tunnels. Surrounded by Dixie National Forest, Navajo Lake is the perfect place for dark skies reflected in a forest lake. Navajo Lake Campground, located on the shores of Navajo Lake, provides a spectacular setting for boating, camping, fishing, hiking, and the chance to stay overnight and watch the stars.
.
Because of the surrounding hills and overall dark location, Kolob Canyons in Zion National Park offers amazing views of the night sky and Milky Way. At the end of the Kolob Canyons Scenic Drive, the majestic red cliffs of Kolob shine even brighter at sunset. This is also a good place for viewing the stars--look eastward toward the cliffs for the darkest skies.
.
Bryce Canyon National Park is the ultimate place to learn about the splendor of the night sky. Far from the light pollution of civilization, and protected by a special force of park rangers and volunteer astronomers, Bryce Canyon is a sanctuary of natural darkness.
The park is open 24 hours a day, year-round, and hosts public stargazing, and an annual astronomy festival. No visit to Bryce Canyon is complete without joining the 'Astronomy Rangers for one of their educational and entertaining celebrations of natural darkness. You'll need a lottery ticket join one of Bryce's monthly full moon hikes, but it's worth showing up for the chance to take a guided tour of the sandstone formations and the sky's 7,500+ visible stars.
.
Only a short two hour drive from Cedar City and has basically the darkest skies in the nation, Great Basin National Park is a popular astronomy destination. An International Dark Sky Park, Great Basin National Park provides distinguished and significant opportunities to experience dark nights. On a clear, moonless night, thousands of stars, five of our solar system's eight planets, star clusters, meteors, man-made satellites, the Andromeda Galaxy, and the Milky Way can be seen with the naked eye. The area boasts some of the darkest night skies left in the United States. Low humidity and minimal light pollution, combined with high elevation, create a unique window to the universe.
Beyond stargazing, Great Basin typically offers astronomy programs April through October on Saturday nights, with additional Tuesday and Thursday night programs during the summer season. On summer nights when the moon is too bright for our regular astronomy programs, join a dark ranger for a full moon hike,
Nevada Northern Railway Star Train
Great Basin Annual Astronomy Festival.
.
Goblin Valley State Park is unlike any other place in the world — and a place that captures and stretches the imagination, challenging you with its geologic whimsy. Free of any significant sources of light pollution, Goblin Valley is home to one of the clearest, darkest night skies in the world. Open daily until 10:00 p.m. and home to 24 campsites and two yurts for overnight guests.
Astronomy Calendar

[

]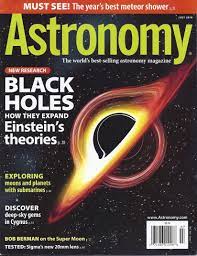 .
Resources
[
]
.
See Also
[
]
.
ThinkAndGrin
[
]

.
.