Don't miss out on Great Family Activities in Vista, California.
Vista is a city in Southern California and is located in northwestern San Diego County.Vista's sphere of influence also includes portions of unincorporated San Diego County to north and east, with a county island in the central west. Vista has more than 25 educational institutions for youth, and a business park home to over 800 companies.
Scouting
[
]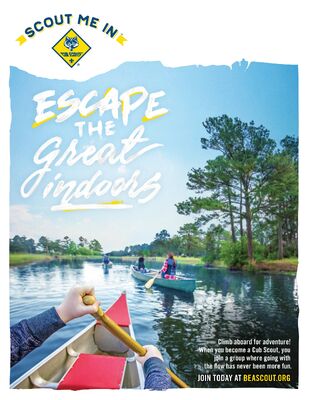 Looking for youth club activities? Several programs below help youth grow physically, intellectually, socially and spiritually. Some of these programs are widely recognized for both FUN and opening great career pathways, improving upon what your children may be getting from home, school or church.
This scouting program features many resources for organizing exciting outdoor adventure group activities and are available for rental by scout groups, families and other youth groups. Also find great youth discount rates to exciting family events.
Cub Scout Packs holds weekly indoor/outdoor adventure activities for youth in grades K-5. Join in fun city tours, community service projects, STEM projects, nature hikes and more. Choose from Boy Packs, Girl Packs or Family Packs meeting in your neighborhood.
See BeAScout.org to find Boy Packs, Girl Packs and/or Family Packs meeting in your neighborhood.
.

Scouts BSA - Troops for Boys / Troops for Girls-
Weekly meetings / monthly outings / annual summer adventure trips. Scouting teaches important life and leadership skills for youth ages 11-17.
See BeAScout.org to find Scout Troops meeting in your neighborhood.
.
Venturing BSA hold weekly activities for youth ages 14-20. Most units are co-ed and have a venturing theme.
See BeAScout.org to find Venturing Crews meeting in your neighborhood.
.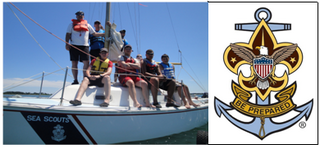 Sea Scouts hold weekly activities for youth ages 14-20. For over 100 years Sea Scouting has promoted better citizenship and improved members' boating skills through instruction and practice in water safety, boating skills, outdoor, social, service experiences, and knowledge of our maritime heritage.
| Ship # | Charter Org | Location | Status | Notes |
| --- | --- | --- | --- | --- |
.
BSA Council Scout Camps
[
]
This scouting program features many resources for organizing exciting outdoor adventure group activities and are available for rental by scout groups, families and other youth groups. Also find great youth discount rates to exciting family events.
.

Exploring (ages 14-20) hold weekly activities for youth ages 14-20. Exploring leaders volunteer their time to provide real-world career experiences for young adults. The priority of Exploring is gaining practical experience in a career field.
| Post # | Program | Location | Status | Notes |
| --- | --- | --- | --- | --- |
| 120 | San Diego Aviation Explorer Post 120 | Palomar Airport | Co-ed | For young adults ages 14 to 20 with an interest in aviation or seeking a career in aviation. |
| 1600 | Valley Center Fire Explorers | Valley Center CA | Co-ed | Focuses on the actual expectations and educational goals for the fire service. |
| 2200 | Carlsbad Fire Explorer 2200 | Carlsbad CA | Co-ed | Fire Exploring is a hands-on program available to young men and women between 15 and 20 years of age interested in learning  more about a career in the fire service. |
| 2223 | Escondido Fire Explorers | Escondido CA | Co-ed | Explorer Post is a career-oriented youth program chartered through Learning for Life. Our Post has been active since 1981. Expose young people to the various aspects of the fire service while developing character, morals, values and a sense of responsibility. |
| 2740 | North County Fire Explorers | Fallbrook CA | Co-ed | The North County Fire Explorer Post is a youth oriented program directed at helping young adults who have an interest in the fire service |
.
Girls Scouts of USA
[
]
Girl Scouts San Diego - Girl Scouts prepares girls to empower themselves and promotes compassion, courage, confidence, character, leadership, entrepreneurship, and active citizenship through activities involving camping, community service, learning first aid, and earning badges by acquiring practical skills. Girl Scouts' achievements are recognized with various special awards, including the Girl Scout Gold, Silver, and Bronze Awards.
Girl Scout membership is organized according to grade, with activities designed for each level. GSUSA is a member of the World Association of Girl Guides and Girl Scouts (WAGGGS) and accepts girls of all backgrounds.
.
Home School Clubs
[
]
Community homeschool clubs are a cooperative of families who homeschool their children. It provides an opportunity for children to learn from other parents who are more specialized in certain areas or subjects. Parents can also share best practices with each other. Co-ops also provide social interaction. They may take lessons together or go on field trips. Some co-ops also offer events such as prom and graduation and shakespeare clubs for homeschoolers.
Charter schools are built on the belief that kids come first. They keep red tape and bureaucracy out of public education and give passionate teachers the freedom to do what they do best: teach. That means that charter schools are launching bright futures and sending more kids to college, especially in communities where high-quality schools are needed most.
Springs Charter School Besides educational guidance and supervision, they offer workshops two days a week in subjects like Musical Theater, STEM, Drawing Fundamentals, and more. For those who need education now, we have a Free Public Open Classroom available for all children grades K-8, and resources available for high school students.
Learning With Jenny - Learning with Jenny Tutor for Bonsall, Camp Pendleton, Carlsbad, Del Mar, Encinitas, Escondido, Fairbanks Ranch, Fallbrook, La Costa, La Jolla, Oceanside, Poway, Ranch Santa Fe, San Diego, San Luis Rey, San Marcos, Solana Beach, Torrey Pines, Vista. Homeschooling, elementary school, middle school, high school, SAT, ACT, college preparation, special needs, CBEST, RICA, CSET -
.
Sports
[
]
Team Sports
[
]
La Costa Youth Organization - provides baseball and softball programs for youths between 5 to 16 years old who live mainly in the Carlsbad, San Marcos, Vista and Encinitas areas. Our baseball programs are associated with "Pony" Baseball. Our softball programs are associated with Amateur Softball Association (ASA).
.
Individual Sports
[
]
Roland Golf
Roland Tennis
Open Sporting Events
[
]
Arts & Culture
[
]
See Also Community Festivals below.
Moonlight Amphitheatre - presents Broadway musicals and concerts year-round. Home to Moonlight Stage Productions and Moonlght Presents. This open-air venue for concerts & other events offers 908 permanent seats & lawn seating for 1,092.
Avo Playhouse - presents Broadway musicals and concerts year-round. Home to Moonlight Stage Productions and Moonlght Presents. A converted cinema, this playhouse now features plays & musicals from Moonlight Stage Productions.
.
City Parks & Recreation
[
]
.
Trails & More
[
]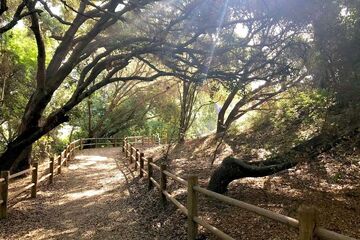 Vista Conservancy Walking Trail: One of the best hidden gems of Vista. This tree-lined scenic trail gets you away from city traffic and follows the main creek and connects Rancho Buena Vista Adobe, Brengle Terrace Park and Alta Vista Gardens. When you reach the eastern end of the open space, take some time to investigate the newly dedicated Native American grinding stones. Lots of shade areas.
Buena Vista Park Loop Trail: Another hidden tree-lined nature trail of the city, starts at the Buena Vista duck pond, follows Aqua Hediondo Creek underneath Melrose Drive overpass and all the way up to Green Oaks Ranch. Lots of shade areas.
Vista Guajome Trail: (Trailhead at Bobier & Sports Park Lane) This trail connects to

Guajome Regional Park

, the San Luis Rey River Bike Trail and the Pacific Coast. Roundtrip to the Oceanside Pier and back is about 25 miles.
Vista Sprinter Rail Trail: (Trailhead -Sprinter Rail Crossing at Melrose). This is a brand new (2020) urban bike and hiking trail that follows the Sprinter line in Vista.
Campgrounds
[
]
Duty To God
[
]
BSA A Scout is reverent. He is reverent toward God. He is faithful in his religious duties and respects the convictions of others in matters of custom and religion. To encourage members to grow stronger in their faith, religious groups have developed the following religious emblems programs.
.
Local Family Attractions
[
]
Camp Lake Guajome - Some 4.5 miles of multi-use, non-motorized trails meander through diverse Southern California habitats such as woodlands, chaparral, wetlands and mixed grasslands. Two ponds attract a migratory birds and serve as home to a variety of fish that will test the skills of any angler. Guajome also has two day-use areas with new playgrounds, a basketball court, restrooms and lots of green lawn space make this park ideal for picnicking – along with 33 tent and RV campsites, a caravan pavilion and a rustic cabin for those wishing to extend their stay overnight.
The Antique Gas & Steam Engine Museum = living-history museum founded in 1969 located on 55 acres of county-owned land on the outskirts of Vista, California. The Museum offers educational and recreational opportunities to the public through exhibits, demonstrations, activities and programs displaying the art of invention fulfilling necessity.
Rancho Guajome Adobe = historic 19th-century hacienda in Rancho Guajome Adobe County Park. Built in 1852-53, it is a well-preserved but late example of Spanish-Mexican colonial architecture, and was designated a National Historic Landmark in 1970.
Boomers Vista - Boomers offers Vista's best family-friendly fun, featuring an awesome arcade, exciting go kart racing, two 18-hole miniature golf courses, kiddie rides, laser tag, and bumper boats!  
Wave Waterpark (Summers only) - North county's only waterpark features 4 giant waterslides, lazy river, tube flow surf rider, competition/lap swimming pool and swimming lessons.
Rancho Buena Vista Adobe - historic preserved 1845 adobe house & event venue with tours, a gift shop & an art gallery. Parklands host youth sports and summer day camps.
.
Other Local Youth Programs
[
]
.
Community Festivals
[
]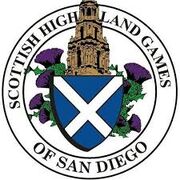 San Diego Scottish Highland Games (Last Weekend of June - Vale Terrace, Vista) - (attendance: 14,000+) Over 50+ vendors of Celtic, British and Scottish goods. Heavy game athletics, pipe, drum & dance competitions, sheepdog trials. 14 hours of live music on two stages. When celebrating in times of peace one of the Highlanders' favorite pastimes was the tainchel. For these "great hunts" very often several clans would combine. After a successful hunt a great feast and celebration would be held. Then the rival clansmen would test each other's prowess at various sports – running, jumping, wrestling, or primitive forms of weight putting with stones, or divided into roughly equal sides vying against each other in a very early form of camanachd or shinty.

Vista Viking Festival (3rd Weekend - Sept) - California's Premiere Viking Festival, and Norse Culture Event. Travel back 1000 years into our Viking Village and Marketplace Live Music, Live Entertainment, Live Viking Combat and Living History Viking Warriors compete on our battlefield. Two stages feature the areas best Celtic Folk & Rock groups Two Beer Gardens, and 'Meet the Brewmasters event' Viking Log Toss. Battle Cry, Horn Blowing, Beard, and Famous Fish Fling competitions KidZone, Crafts, music, face painting, bouncy castle, games, and Rune Quest Norway Heritage Hall, History, Culture and, genealogy, handcrafts & treats. Vista Viking Festival is hosted by Norway Hall Foundation and presented by Norwegian Fish Club Odin and Norge Lodge of Sons of Norway.

Vista Strawberry Festival (Last Sunday - May - Downtown Vista) - (Attendance: 100,000) Live entertainment on multiple stages, bands, wine garden & local craft brews all day long in the Beer Garden. Carnival rides & 400+ vendors. Little Ms. Strawberry Shortcake, Strawberry Costume, Strawberry Jam, Beer Stein-Holding, Pie-Eating and many more! Prizes galore! Vista California was once the "Strawberry Capital of the World" and still boasts many strawberry fields.

SummerGrass San Diego (Summer- AGSEM) - Southern California's best live bluegrass music festival. This family-friendly event includes top entertainment on stage as well as impromptu jams, great food, vendors, and an incredible location at the Antique Gas and Steam Engine Museum. Kid's Camp  |  Raffles  |  Music & Craft Vendors  |  Lots of Jamming | Dry Camping  |  Tasty Food  |  Music Workshops  |  Easy Jam for Beginners. Presented by the San Diego Bluegrass Society and the San Diego North County Bluegrass & Folk Club.
Vista Christmas Parade - 1st Weekend Dec. (Vista Chamber of Commerce)
.
Social Media
[
]
List your favorite community social media channels here. (This is another opportunity for you share your youth group or to ask questions about other youth groups nearby.
Vista Zone Referrals
[
]
References
[
]